Commercial Cleaning Danbury CT
Mainkey Services Corp. Danbury CT 06810 office location provides high quality professional cleaning, janitorial and maintenance services for all surrounding areas. Since 1978 the owners of Mainkey have been providing professional office cleaning services across the CT / NY / NJ Metro area. Our commitment is to excellence in service with highly competitive pricing. Mainkey Services Corp. offers clients the unbeatable combination of a low price and a high standard of cleaning workmanship that puts us far ahead of our competition. By selecting Mainkey as your cleaning company you and your organization receive the best of both worlds, low price and high quality cleaning services. Mainkey Services Corp. is a full service cleaning contractor. Our services are fully customized to meet the unique needs of each client.
Call today for a fast cleaning quote 914-233-0210
Danbury Office Cleaning
Mainkey specializes in professional office cleaning. Unlike other cleaning companies that only surface clean, Mainkey takes cleaning one step further by implementing our special deep cleaning and sanitizing process that completely eliminates dirt, grime and harmful germs.
Danbury Janitorial Contractors
Mainkey provides professional janitorial contractor services for commercial, industrial, institutional, retails and office building owners and management companies. Flexible services and schedules are designed to meet the individual needs of each client.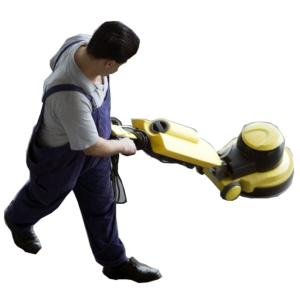 House Cleaning / Maid Services Connecticut
Trust Mainkey to treat your home / apartment / condo like our very own. Since 1978 the owners of Mainkey Services Corp. have been providing cleaning to the satisfaction of clients throughout CT / NY / NJ. Our trained cleaning staff always uses a strategic, methodical cleaning approach and state-of-the-art products and equipment.
Exterior Cleaning Danbury CT
As clients / customers approach and enter your building you have the opportunity to create the all important first impression. Mainkey cleaning contractors will sweep, pressure wash, window clean, and even remove snow from your parking lot as often as your unique situation requires.
Floor Cleaning and Maintenance
Mainkey will keep your office floors exceptionally clean. Our professional floor care services provide outstanding results on all types of tile, wood, stone, carpet, slate and composite floor surfaces. We offer daily, weekly or monthly commercial floor cleaning services and maintenance to keep your building floors safe and looking like new. Our professional cleaners will strip, wax, and polish your tile and marble floors, and your carpets and rugs will be sanitized after we steam clean and vacuum them. Our goal is to provide the very best in professional commercial cleaning services including; house cleaning service, janitorial services, commercial cleaning services, restaurant cleaning, hospital cleaning, office cleaning, building cleaning, stripping and waxing floors. Please call us today so we can arrange an appointment to discuss your needs. 
Call today for a fast cleaning quote 914-233-0210
Deep Cleaning Danbury CT
Cleaning for Corona virus (COVID-19) Disinfect / Sanitize Call Mainkey Services today to scheduled a professional deep cleaning for your store, office or any commercial building. Commercial buildings that are regularly cleaned may still not be receiving a true deep cleaning process. Call Mainkey Services to schedule a true deep cleaning of your building. Every work environment is unique but all commercial building should be receiving a regular deep cleaning to minimize the presence and spread of the corona virus (COVID-19). Everything Dusted, Including Air Vents and Light Fixtures, Vacuuming of Blinds, Windowsills and Drapes, Clean Light Switches and Receptacles, Clean Doors, Jambs and Doorknobs, Vacuum Carpets and Scrub Floor Tile, Sanitize Computer Equipment / Desktops Clean, Disinfect, Sanitize Employee Lunch Room Clean and Sanitize Restrooms Grout and Tile Work Clean or Replace as Needed Caulk Around Toilets and Sinks Through experience, Mainkey Services Corp. has become the premier provider of commercial cleaning services & janitorial contractor services in the CT / NY / NJ Metro area, including but not limited to the following areas;
AMAWALK, NY 10501
BALDWIN PLACE, NY 10505
BEDFORD, NY 10506
BEDFORD HILLS, NY 10507
BETHEL, CT 06801
BOTSFORD, CT 06404
BREWSTER, NY 10509
BRIDGEPORT, CT 06601
BRIDGEWATER, CT 06752
BROOKFIELD, CT 06804
CARMEL, NY 10512
CHAPPAQUA, NY 10514
CROSS RIVER, NY 10518
CROTON FALLS, NY 10519
EASTON, CT 06612
FAIRFIELD, CT 06828
GEORGETOWN, CT 06829
GOLDENS BRIDGE, NY 10526
GRANITE SPRINGS, NY 10527
HAWLEYVILLE, CT 06440
HOLMES, NY 12531
KATONAH, NY 10536
LINCOLNDALE, NY 10540
MAHOPAC, NY 10541
MAHOPAC FALLS, NY 10542
MONROE, CT 06468
MOUNT KISCO, NY 10549
NEW CANAAN, CT 06840
NEW FAIRFIELD, CT 06812
NEW MILFORD, CT 06776
NEWTOWN, CT 06470
NORTH SALEM, NY 10560
PATTERSON, NY 12563
PAWLING, NY 12564
POUND RIDGE, NY 10576
PURDYS, NY 10578
REDDING, CT 06896
REDDING CENTER, CT 06875
REDDING RIDGE, CT 06876
RIDGEFIELD, CT 06879
ROXBURY, CT 06783
SANDY HOOK, CT 06482
SHENOROCK, NY 10587
SHERMAN, CT 06784
SOMERS, NY 10589
SOUTH BRITAIN, CT 06487
SOUTH SALEM, NY 10590
SOUTHBURY, CT 06488
SOUTHPORT, CT 06890
STEVENSON, CT 06491
STORMVILLE, NY 12582
TRUMBULL, CT 06611
WACCABUC, NY 10597
WESTON, CT 06883
WILTON, CT 06897
WOODBURY, CT 06798