Yonkers Commercial Cleaning
Commercial cleaning services for Yonkers NY involves many aspects of handling our clients cleaning needs. Office space that received light daily traffic has vastly different cleaning needs than a busy restaurant, bank or private school. At Mainkey Services we are able to provide a customized solution for each of our Yonkers commercial cleaning clients. A cleaning solution that offers a great value for a limited cleaning budget, but also offers the professional cleaning results that our clients expect. Call us today for quick review of your cleaning needs and how we can help you stay on budget.
Office Cleaning
Commercial Cleaning
Janitorial Services
Floor Cleaning & Maintenance
Professional Office Cleaning Services for Yonkers New York
Mainkey Services provides professional cleaning for commercial clients, office cleaning and institutional clients in Yonkers New York. Mainkey offers clients a single contact point for all of their cleaning and building maintenance needs. Cleaning and maintenance from light fixtures to parking lot and everything in between. Cleaning and maintaining a business office or an entire office building from top to bottom in well within the scope of services that Mainkey offers at great value.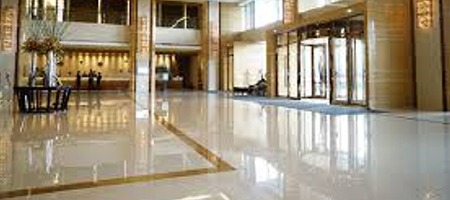 Office Cleaning Services Yonkers NY
Professionally cleaning your offices, restrooms, break room and other work space has many benefits. Staff and clients both appreciate a clean environment that is germ free. This leads to a better overall image for clients and decreased sick time for employees. Boosting worker productivity and morale while at the same time presenting a superior image to clients is a win win for any employer.
Cleaning Desktops and Computer Rooms

Dusting High and Low

Damp Moping and Wiping

Restroom Disinfecting

Trash Removal

Vacuuming

Light Bulb Replacement

Cleaning with Green Products
Yonkers Office Cleaning Services by Mainkey Features the Following:
Cleaning Professionalism First
On Time Yonkers Cleaning
Thorough Cleaning
Safety Conscious at All Times
Well Trained Cleaning Staff
Guaranteed Cleaning Results
Yonkers OSHA Compliant Cleaning
Call or email today to see what we can do for your business!
Floor Cleaning Yonkers New York
Floor cleaning and floor maintenance is not something that building and business owners ever take lightly. Your need for safe floors requires regular cleaning and maintenance that not only enhances the looks and desirability of the business but also ensures the liability of slip and fall accidents is minimized. Call or email for a Yonkers floor cleaning and maintenance estimate that we are sure will please.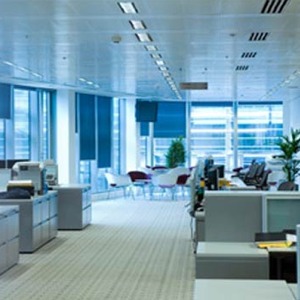 Mainkey is able to clean all types of Yonkers NY commercial carpets such as:
Broadloom Carpet Cleaning
Hard Backed Tile Carpet Cleaning
Cushion Backed Carpet Tile Cleaning
Entry Mat Cleaning
Cleaning Continuous Dyed Carpet
Cleaning Printed Carpets

Yonkers Tile Flooring and Grout Cleaning
Tile Floor Stripping and Waxing
The process of tile floor stripping and waxing first requires the removal of the dirt and dull wax layers from the vinyl or linoleum tiles. Mainkey uses an environmentally friendly stripping solution and state of the art equipment to efficiently tackle the job. Carefully reapplying new wax gives building owners the new and attractive appearance they are looking for.
Our Yonkers NY Vinyl Tile and Congolium Tile Cleaning Process
Inspection of All Flooring for Problem Areas

Sweep Dust & Mop Floors

Environmentally Friendly Cleaning Solution

Use Professional Floor Scrubber

Thoroughly Rinse Floors Before Allowing to Dry

Apply Wax in Thin Coats to Desired Finish
Yonkers Natural Stone Floor Care
Marble Floor Care Yonkers NY
Granite Floor Cleaning Yonkers NY
Travertine Floor Maintenance Yonkers
Slate Cleaning and Maintenance Yonkers
Natural stone flooring can be professionally cleaned and restored to look like new. Worn and uneven spots can be honed smooth and flat again. Stone tiles that are chipped or otherwise beyond repair can be professionally replaced. Natural flooring surfaces that have become dull or scratched may be honed or polished to a like new appearance. Mainkey has a team of flooring professionals that are fully capable of handling all of your solid surface flooring maintenance. Call or email today for a fast service quote.
Janitorial Services Yonkers New York
Mainkey is the best value in Yonkers NY Janitorial Services!
Yonkers Restroom Sanitizing
Foyer and Lobby Cleaning
Yonkers Trash and Recycling Removal
Kitchen and Breakroom Cleaning & Maintenance
Regularly Scheduled Cleaning or as Needed
Day, Night and Weekend Janitorial Service
Yonkers Exterior Building Cleaning Services
First impression are the most important. By ensuring the outside appearance of your building always looks great you can be sure of a great first impression. The prompt removal of graffiti and regular cleaning will extend the life of your building while enhancing your business. Grounds, walkways and parking areas can also be enhanced with proper cleaning and safety inspections.
Yonkers Post Construction Clean Up
Construction dust and debris can be a nightmare to clean up especially during an ongoing project. Let Mainkey Services stay on top of the clean up with a regularly schedule service.
Yonkers Power Washing
The Mainkey cleaning professionals can safely clean and remove dirt, mold and bird droppings to keep your building looking its very best.