White Plains Commercial Cleaning
Office
200 Hamilton Avenue, White Plains NY 10601 – Call 914-233-0210
Making a positive impression on your customers / clients is not a one time feat. Your place of business must maintain a level of cleanliness in order to ensure a great impression by every customer on every visit to your business or building.
The professional cleaning crew at Mainkey Services can clean and maintain a everything from a two room office space to a large industrial warehouse. Our White Plains cleaning services include everything from workstation cleaning, power washing of building exterior, restroom sanitation to waiting room detailing. Our White Plains commercial cleaning services can even cover cleaning such as post construction cleanup, commercial floor cleaning, and professional office cleaning.
Floor Cleaning White Plains
Power Washing White Plains
White Plains Office Cleaning
Restroom Cleaning White Plains
White Plains Special Event Clean Up
Janitorial Services White Plains
White Plains Commercial Cleaning
The Mainkey Services cleaning management team has over 40 years of experience in commercial cleaning White Plains New York. At Mainkey we realize that the only way to remain a premier Westchester County cleaning company is through hard work, commitment and customer service dedication from a White Plains commercial cleaning team ready to serve our clients. Our Westchester County commercial cleaning clients include a diverse group including building owners, banks, medical offices, and even property managers.
A filthy lobby, messy reception room or littered entrance creates an immediate negative customer impression, it doesn't have to happen to your White Plains NY business or service. Professional cleaning by Mainkey will keep your business fresh and appealing to your clients at all times.
White Plains Restroom Cleaning
The level of White Plains restroom cleanliness you provide has a big impact on how patrons view your business and it has a major influence on their desire to repeat the experience. The number one customer complaint that White Plains businesses receive in their online reviews is in reference to unclean restrooms. Commercial restroom cleaning by Mainkey Services is a great way to ensure that your staff and customer restrooms always remain in clean and sanitary condition. Mainkey Services can keep your White Plains restrooms clean from floors to ceiling.
Bathroom Stalls Cleaned
Floors Swept and Mopped
Mirrors and Countertops Sparkeling
Countertops Swiped Down
Trash Recepticles Wiped Down
Hand Dryers Cleaned
Paper Towel Dispensers Stocked
Toilets Cleaned and Sanitized
Sinks Cleaned and Germ Free
Fixtures Cleaned
Commercial Floor Cleaning White Plains New York
Floor cleaning and regular floor maintenance is not a chore that building and business owners should ever take lightly. The need for safe floors requires regular cleaning and maintenance that not only enhances the look and desirability of the building but also limits the potential for slip and fall accidents. Call or email for a White Plains floor cleaning and maintenance estimate that we are sure will please.
Tile Floor Cleaning White Plains
Stone Floor Cleaning White Plains
Hardwood Floor Cleaning White Plains
Commercial Carpet Cleaning White Plains
The necessity for clean and safe floors in any Westchester County commercial building can not be overstated. White Plains floor cleaning and floor maintenance by Mainkey is a great way to ensure your floors are always clean and safe for employee and customer traffic. Call us today to receive a comprehensive floor cleaning quote for a service that is sure to please.
White Plains Commercial Carpet Cleaning
Our highly trained carpet cleaning technicians specialize in deep cleaning your carpets and rugs, leaving them looking great and stain free. These are a few of the reasons that White Plains business owners prefer Mainkey Services to clean and maintain their commercial carpets. Mainkey carpet cleaning can help extend the life of your carpets and revive their beauty with a thorough cleaning. Mainkey uses heat, pressure, and extraction, which removes more dirt, grease and grime particles from any commercial carpet.
Entry Mat Cleaning
Dyed Carpet Cleaning
Printed Carpet Cleaning
Broadloom Carpet Cleaning
Hard Backed Tile Carpet Cleaning
Cushion Backed Carpet Cleaning
We custom prepare and apply a unique green cleaning solution. The mixture is dependent on the condition of the carpet at the time of cleaning. We use rotating brush cleaners that work the environmentally safe cleaning agents deep into the carpet. We then us a hot water extraction system that removes the dirt, lint and grime. The result is carpets are returned to a like new appearance.
Natural Stone Floor Care White Plains NY
Natural stone floors made from granite, marble, sandstone and slate can be restored to like new by the Mainkey flooring professionals. Damaged or uneven areas of your White Plains floors can be replaced or honed smooth and flat again.

Limestone Floor Cleaning White Plains
Marble Floor Cleaning White Plains
Granite Floor Cleaning White Plains
Travertine Floor Cleaning White Plains
Slate Floor Cleaning White Plains
Stone tile that is beyond repair can be professionally replaced by our floor maintenance staff. In many cases stone flooring that has dulled or is scratched may be honed and then polished to a like new appearance. Mainkey has a team of flooring professionals that are fully capable of handling all of your flooring maintenance, call or email today for a fast service quote.
Vinyl Tile and Congolium Tile Cleaning White Plains
The Mainkey tile floor cleaning process starts with a qualified professional inspection of the entire floor tile area. To accurately estimate what it will take to professionally clean and maintain your floors, a Mainkey cleaning professional will thoroughly inspect and then offer a comprehensive cleaning and maintenance quote that will include the following based on your flooring type and it's present condition.
Note required tile repairs or tile replacements
Scheduled sweep & mop floors
Use environmentally safe floor cleaning products
Use professional floor cleaning equipment
Apply new wax in multiple thin coats
White Plains Floor Stripping and Waxing
Professional tile floor cleaning usually needs to include stripping the floors of old wax, dirt and grime and then applying new wax dependent on the particular type of flooring tile. Stripping and waxing begins with the Mainkey Services floor crew thoroughly stripping the floors down to a clean dirt and wax free surface . Clean floors are one of the first things that customers and clients notice when entering stores, restaurants and office buildings.
The floor cleaning professionals at Mainkey always use environmentally safe green products to strip off old wax. Mainkey always uses state of the art floor cleaning equipment that allows for time efficient White Plains floor cleaning.
Floor Tile Grout Cleaning White Plains
Cleaning and maintaining floors that have grout requires another specialized cleaning and sealing process. Mainkey Services can deliver a deep grout cleaning that restores the natural color and attractiveness. The sealing of the grout takes place once it is thoroughly cleaned and free of the dirt, grease and grime that cause discoloration. Grout sealing after a thorough cleaning keeps it looking great with Mainkey basic floor maintenance.
White Plains Janitorial Services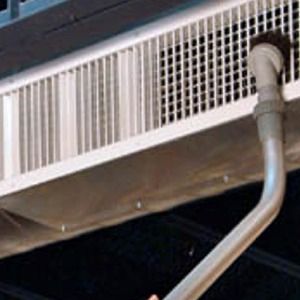 Give your clients / customers a reason to return with a positive impression of your White Plains restaurant, store or office. Mainkey janitorial services will keep your storefront, client reception area or your entire building in a clean and safe condition for employees and customers. We are extremely flexible, our White Plains janitor services can be contracted to fit any business for daily, weekly or one time janitorial services such as special events.
White Plains janitorial services by Mainkey offers our clients a combination of highly trained and experience staff with the use of state of the art janitorial cleaning equipment and technology. The high quality of our janitors work is verified through regular supervisor inspections and detailed cleaning reports. It all starts with the hiring and training of exceptional employees.
Our clients are our best promotional resource, they believe that the janitorial service we provide are the best value for their cleaning budget. As proof our best source for new clients is our existing clients.
White Plains Contracted Cleaning
White Plains Restroom Cleaning
White Plains Kitchen Cleaning
White Plains Janitorial Service 24/7
White Plains Lobby Cleaning
White Plains Trash Removal
Professional Office Cleaning White Plains
Mainkey Services provides professional office cleaning for clients in White Plains NY. Our clients have a single point of contact with Mainkey Services for all of their cleaning, janitorial and maintenance needs. The professional staff at Mainkey Services can completely clean and maintain everything from ceiling fans to floor mats and everything in between. We have clients that range from a one person Law office to 4 story office building. Our services can be customized to give each office cleaning client a unique service.
Professional cleaning by Mainkey can include everything your business or building needs cleaned, all restrooms, foyer, waiting room, offices and break room from top to bottom. Your office staff and clients will both appreciate and benefit from a regularly cleaned and sanitized environment. Boosting employee attendance and productivity and at the same time presenting the best possible business image to clients is a win win for any White Plains business.
White Plains Green Product Specialists
Break Room Cleaning
Dusting Light Fixtures to Baseboard
Vacuum all Carpeted Areas
Sweeping and Damp Moping Floors
Restroom Cleaning & Sanitizing
Trash Removal
Computer Room Cleaning
Kitchen Cleaning
White Plains business owners should call or email today to find out how we can improve the value that you receive for their cleaning budget.
Special Event Clean Up White Plains NY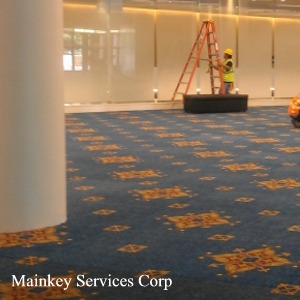 Mainkey Services provides White Plains event cleaning as a one time cleaning service. This type of service is available for pre event cleaning and set up or post event cleaning and trash removal.
White Plains Concert Clean Up
White Plains Festival Clean Up
White Plains Parade Clean Up
White Plains Party Clean Up
White Plains Conference Clean Up
White Plains Exibition Clean Up
Exterior Building Cleaning / Power Washing White Plains
Make a great first impression by ensuring the outside of your White Plains restaurant, store or office building looks clean and inviting to clients and customers. Mainkey exterior building cleaning services include pressure cleaning, graffiti removal and gutter cleaning.
White Plains Parking Lot Cleaning
White Plains Sidewalk Cleaning
White Plains Power Washing
White Plains Windows and Doors Cleaning
White Plains Construction Clean Up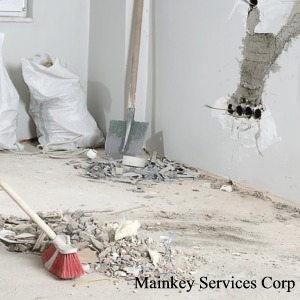 At Mainkey Services we fully understand the need for prompt and thorough post construction clean up. White Plains business owners depend on us to provide high quality construction cleaning services for their building renovations. Our detailed construction clean ups may include debris removal, cleaning window sills and window frames, sweeping up and removing scrap building materials. Our cleaning services are always customized to meet the needs of your business and the details of your construction project.
White Plains Post Construction Cleaning Services
High Dusting & Low Dusting
Vents & Light Fixtures Cleaned
Scrub Floors Tiles
Cleaning Window Sills & Window Frames
Final Rough & Touch-up Cleaning
Washing All Surfaces
Mainkey Services Commercial Cleaning Services
Insured and bonded
No cleaning contract
Transparent pricing
Convenient payment methods
High quality service
Supplies and equipment provided
Flexible cleaning schedule
Detailed walk throughs
Prompt customer service
Timely and professional resolution of any issues
Management access