Commercial Cleaning, Janitorial Services and Floor Care
Experience commercial cleaning services done right the first time from our dedicated company in Elmsford, New York, along with Albany, Buffalo, Poughkeepsie, Manhattan, Bronx & Queens. Owners in the cleaning business since 1978. Mainkey Services Corp. offers you professional, quality, and affordable commercial cleaning service!  When it comes to cleaning carpets you need someone with experience you can trust, a company with a tradition of quality carpet cleaning, and a reputation for innovation. If you're looking for the finest janitorial service available in NY, New York City, NJ, GA, CA, TX, PA, & FL, contact our full-service cleaning company today at 914-233-0210 to schedule an on-site estimate.
Servicing: NY, NJ, GA, CA, CT, TX, PA, FL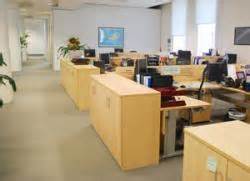 Janitorial Services
Carpet Cleaning
Building Cleaning Service
Sidewalk Cleaning
Strip Floor Waxing
High Pressure Cleaning
Office Cleaning
Floor Care
Commercial Cleaning Service
Professional Cleaners
We can provide our services for our commercial clients 24/7, nationwide, We offer full cleaning services from 2 days to 7 days a week. We offer housekeeping that will exceed your condo or office expectations. Quality workmanship guaranteed. Our quality control standards are very high, our staff and managers are among the best in the industry. We are dedicated to providing our clients the highest quality janitorial service and the best prices. We are dedicated to keeping costs low, maintaining high standards year-round.
We walk with you and discuss your needs, desires, and priorities to come up with affordable rates and a completion time for your task. Please keep in mind that first time commercial cleaning requires more time than regular maintenance. We offer maintenance contracts for daily and weekly janitorial services.
Commercial Cleaning Services & Janitorial Services Work Services Nationwide
Let your workspace shine with Commercial cleaning services and janitorial services work from our commercial cleaning services in Elmsford, NY. nationwide. The professional cleaners from Mainkey Services, Corp., have 35 years of commercial cleaning management, industrial experience servicing indoor and outdoor work spaces to make them look their best. Contact a member from our cleaning team today for a free estimate of our services for your business.
Nationwide Commercial and Janitorial Services
Increase the productivity of your employees by giving them the cleanest, most sanitary work environment possible. Mainkey Services Corp., professional cleaners will deep commercial cleaning services, sanitize, and deodorize your entire office building and bathrooms, removing dirt, grime, and germs from your space as often as you like.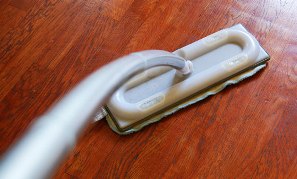 Floor Care
Keep your floors squeaky clean with janitorial services nationwide work from commercial cleaning service in nationwide. We offer daily or weekly maintenance to keep your floors looking like new. Our professional cleaners will strip, wax, and polish your tile and marble floors. We also provide commercial carpet cleaning and rugs will be sanitized after we steam clean and vacuum them. In the unfortunate event of a fire or other emergency, our experts will restore your floor quickly.
Cleaning Outdoor Spaces Nationwide
First impressions are everything to a new client, so put your business' best face forward with outdoor janitorial services from Mainkey Services. Corp. Commercial Cleaning Service. As often as you wish, our commercial cleaning services will sweep, pressure wash, and even remove snow from whatever size parking lot you have. Your windows cleaning will be crystal clear once our commercial cleaning services professionals cleaned them as a commercial cleaning service nationwide should clean them, and any deep janitorial services you need done can be handled by our team as well.
Whether you require daily office cleaning, day or night, janitorial service, you can count on Mainkey Services Corp. for top notch office cleaning at unbeatable rates.
Deep Cleaning Westchester County NY
Cleaning for Coronavirus (COVID-19) Disinfect / Sanitize
Call Mainkey Services today to scheduled a professional deep cleaning for your store, office or any commercial building. Commercial buildings that are regularly cleaned may still not be receiving a true deep cleaning process. Call Mainkey Services to schedule a true deep cleaning of your building. Every work environment is unique but all commercial building should be receiving a regular deep cleaning to minimize the presence and spread of the coronavirus (COVID-19).
Everything Dusted, Including Air Vents and Light Fixtures
Vacuuming of Blinds, Windowsills and Drapes
Clean Light Switches and Receptacles
Clean Doors, Jambs and Doorknobs
Vacuum Carpets and Scrub Floor Tile
Sanitize Computer Equipment / Desptops
Clean, Disinfect, Sanitize Employee Lunch Room
Clean and Sanitize Restrooms Grout and Tile Work
Clean or Replace as Needed Caulk Around Toilets and Sinks
Learn about Mainkey Services Corp.
The janitors at Mainkey Services Corp. offer cleaning services for businesses within Elmsford, New York, and surrounding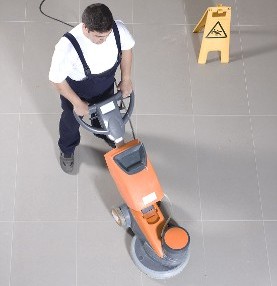 states. Experience commercial cleaning services done right the first time from our dedicated company. Our owners have served the communities of New York, New Jersey, Massachusetts, and Connecticut for more than 35 years with professional cleaning services.
Our janitors use eco-friendly products to protect your health and the environment. We are dedicated to keeping costs low while maintaining high standards year-round. Rely on us to always be on time, accommodating your business schedule to work around operational hours. The services we offer include carpet cleaning, floor waxing, and sidewalk sweeping.
Nationwide Cleaning Services
Professional cleaning company serving clients across the USA. Every type of cleaning, commercial industrial, institutional, restaurant cleaning and more.