New Rochelle Commercial Cleaning
The Mainkey Services management team has over 40 years of commercial cleaning experience in Westchester County NY. Providing New Rochelle businesses and building owners with a great value for their cleaning budget. Providing the best commercial cleaning, janitorial services & office cleaning in New Rochelle, NY is the goal and constant focus of a service driven ownership.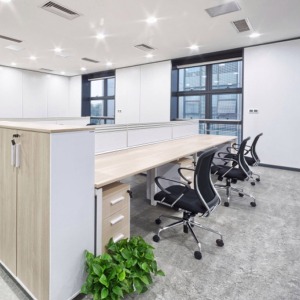 At Mainkey we realize that the only way to remain a permier Westchester County cleaning company is through hard work, commitment and customer service dedication from a New Rochelle commercial cleaning team ready to serve our clients. Our New Rochelle commercial cleaning clients include a diverse group including building owners, banks, medical offices, and even property managers.
Janitorial Services
Commercial Cleaning Service
Floor Cleaning / Maintenance
High Pressure Cleaning
Office Cleaning
Commercial Restroom Cleaning
Special Event Clean Up
New Rochelle commercial cleaning by Mainkey is fully customizible service that addresses the specific needs of each of our New Rochelle cleaning clients. Every business type and size has unique cleaning needs that we strive to accommodate. Private offices may need as little as a weekly cleaning and in some cases an every other week cleaning schedule will be enough to provide the desired level of cleanliness. Another variable that needs to be addressed when providing New Rochelle cleaning services is scheduling. Having your building or business cleaned when it best fits your schedule is always a priority with Mainkey Services.
A dirty lobby, waiting room or store entrance creates an immediate negative impression, it doesn't have to happen to your New Rochelle business or service. Professional cleaning by Mainkey will keep your business inviting and appealing to your clients and staff.
Janitorial Services New Rochelle New York
Give your clients / customers a reason to return with a positive impression of your New Rochelle business. Mainkey janitorial services can keep your storefront, client reception area and entire building clean and inviting every day of every week. Our New Rochelle janitors can be contracted to fit any business for daily, weekly or one time janitorial services such as special events.
Mainkey janitorial provides our clients a combination of extensive cleaning experience with the use of state of the art janitorial cleaning equipment and innovation. The high quality of our cleaning services is verified through regular supervisor inspections, detailed cleaning reports, and the hiring and training of exception cleaning staff.
Your business like most probably has environmental and health concerns when it comes to harsh cleaning chemicals, we offer green cleaning solutions that address those concerns.
Our clients are our best promotional resource, they believe that the janitorial service we provide are the best value for their cleaning budget.
Restroom Cleaning New Rochelle
24/7 Janitorial Service New Rochelle
Lobby Cleaning New Rochelle
Trash Removal New Rochelle
Commercial Kitchen Cleaning New Rochelle
Contracted Cleaning New Rochelle
Office Cleaning New Rochelle NY
As a business owner or manager you most likely don't have time to worry about the minor details of your New Rochelle office cleaning services. At Mainkey we can guarantee our cleaning will improve the look of any office facility and provide our clients with the cleaning service they deserve. We fully understand the trust business owners place in us. We make sure first impressions of your business is that of a well run, organized and customer focused business.
Based on our more than 40 years of office cleaning experience and together with your input we can create the right customized office cleaning schedule and services for your unique cleaning needs. Little things like keeping door hardware clean and germ free to help eliminate the spreading of colds and flu are how we make a big difference.
Regularly sanitizing door handles
Dusting high and low
Emptying trash bins and replace bags
Thoroughly vacuuming and spot clean all carpets
Sweeping and mopping all tile and solid floors
Securing your building after cleaning
Clean restrooms and clean breakroom / kitchen area are important to your employees. Getting and keeping high quality employees is a trademark of a great business. Many times it's the little things that make a difference in how your staff views their working environment. Keeping common employee areas as clean and germ free as possible can be a deciding factor.
Expert office cleaning staff
Guaranteed thorough office cleaning
OSHA Compliant cleaning services
Office cleaning on your schedule
Professioanlly cleaning by Mainkey can be all inclusive such as restrooms, foyer. waiting room, offices and break room from top to bottom. Your office staff and clients will both appreciate and benefit from a regularly cleaned and sanitized environment. Boosting employee attendance and productivity and at the same time presenting the best possible business image to clients is a win win for any business. Call or email today to see how we can improve the value that you receive for your cleaning budget.
Commercial Floor Cleaning New Rochelle New York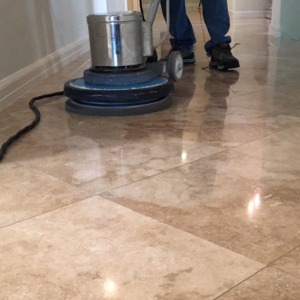 The importance of clean and safe floors in any Westchester County commercial building can not be overstated. New Rochelle floor cleaning and floor maintenance by Mainkey Services is a cost effective professional cleaning solution for businesses and service providers. Call us today to receive a comprehensive floor cleaning review for a service that is easy implement and a custom floor cleaning quote that is sure to please.
To maintain safe floors it requires regularly scheduled cleaning and maintenance that meets the challenge of high city foot traffic, tracked in dirt and ground in grime. Professional floor cleaning enhances the looks of any office, retail or food service business and also helps eliminate the liability of slip and fall accidents. Call or email for a fast and comprehensive Mainkey floor cleaning estimate.
Floor Stripping and Waxing New Rochelle
Proper floor stripping and waxing starts with fully removing as much dirt, grime and the old failing wax finish as possible. Applying wax to a floor that has not been thoroughly cleaned and rinsed will trap and lock in the dirt and grime.
Mainkey also uses state of the art floor cleaning equipment to effectively clean and prep your floors. The floor cleaning professionals at Mainkey always use environmentally safe green products that get the job done without negatively impacting your staff, clients or building.
Natural Stone Floor Care New Rochelle NY
Whether it's marble, granite, travertine, limestone, serpentine, slate, or any other natural stone, the Mainkey crew of professional New Rochelle Stone floor cleaning and sealing specialists can protect or restore your natural stone floors.
Marble floor cleaning and maintenance
Granite floor cleaning New Rochelle
Travertine tile maintenance New Rochelle
Slate floor cleaning New Rochelle
Damaged or uneven areas of your stone flooring can be replaced or honed smooth and flat again. Stone tile that is cracked, broken or otherwise beyond repair can be seamlessly replaced. In many cases New Rochelle stone flooring that has dulled or is scratched may be honed and polished to a like new appearance. Mainkey has a team of stone tile professionals that are fully capable of handling all of your flooring maintenance, call or email today for a fast service quote.
Vinyl Tile and Congolium Tile Cleaning New Rochelle NY
The Mainkey cleaning process starts with a qualified professional inspection of the entire tile floor area. To accurately estimate what it will take to professionally clean and maintain your floors, a Mainkey cleaning professional will thoroughly inspect and then offer a comprehensive cleaning estimate that will include the following based on you flooring type and it's present condition.
Detail any major repairs or replacements
Scheduled sweep & mop floors
Use environmentally safe cleaning products
Use professional floor cleaning equipment
Apply new wax in multiple thin coats
Floor Tile Grout Cleaning New Rochelle
Floor grout is a very porous material that tends to absorbs dirt, grease and grime that causes ugly staining and discoloring. Having your grout professional cleaned and sealed by Mainkey Services is cost effect solution to the appearance of your floors. Mainkey Services can deliver a deep clean that restores the natural color and attractiveness. New Rochelle grout cleaning is a highly specialized service and should only be trusted to the true cleaning professionals at Mainkey Services.
Commercial Bathroom Cleaning and Sanitizing New Rochelle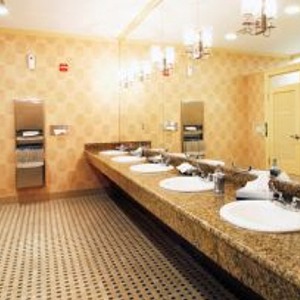 Your New Rochelle restroom cleanliness has a big impact on how patrons view your business and influences their intention to return or not. The number one customer complaint that New Rochelle businesses receive in their reviews is in reference to unclean restrooms. Commercial restroom cleaning by Mainkey Services is a great way to ensure that your employee and customer restrooms always remain in clean and sanitized condition. Mainkey can keep your restrooms clean from floors to ceiling.
Toilets Cleaned and Sanitized
Sinks Cleaned and Germ Free
Fixtures Cleaned
Bathroom Stalls Cleaned
Mirrors and Countertops Sparkeling
Trash Recepticles Wiped Down
Hand Dryers Cleaned
Paper Towel Dispensers Stocked
Commercial Carpet Cleaning New Rochelle NY
Office Carpet Cleaning
Commercial Carpet Cleaning
Industrial Carpet Cleaning
Institutional Carpet
Auto Dealer Showrooms
Banks & Financial Offices
Our highly trained technicians specialize in deep cleaning your carpets and rugs, leaving them looking great and germ free. These are a few of the reasons that New Rochelle businesses prefer Mainkey Service to clean and maintain their carpets.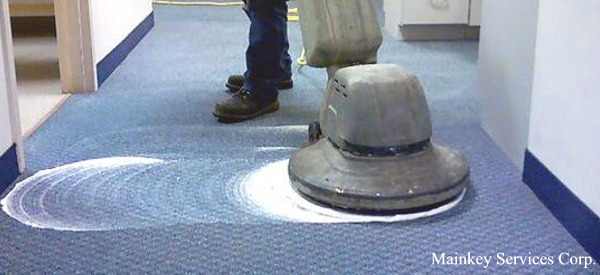 Up front price information,
Never Hidden or Extra Charges
Our Price is a Great Value
Fast On Time Service
We service all of New Rochelle & Westchester Cty
We Use a Deep Cleaning Process
Green Cleaning Products
Mainkey can help extend the life of your carpets and revive their beauty with a thorough New Rochelle commercial carpet cleaning service. Mainkey uses heat, pressure, and extraction, which removes more dirt, grease and grime particles from any commercial carpet.
We custom prepare and use a cleaning solution mixture that depends on the type of carpet being cleaned and the condition of the carpet. A rotating brush cleaner is used to work the environmentally safe cleaning agents into the carpet. Our hot water extraction system removes all the dirt, lint and grime that has been ground in.
Exterior Cleaning / Power Washing New Rochelle
Make a great first impression by ensuring the outside of your building looks clean and inviting to clients and customers. Mainkey exterior building cleaning services include pressure cleaning, graffiti removal and gutter cleaning.
Parking Lot Cleaning
Sidewalk Cleaning
Siding Power Washed
Windows and Doors Cleaned
Post Construction Cleaning Services in New York
At Mainkey Services we fully understand the need for prompt and thorough post construction clean up. New Rochelle building owners depend on us to provide high quality construction cleaning services. Our detailed construction cleaning may include debris removal, cleaning window sills and window frames, sweeping up and removing scrap construction materials. Our cleaning services are always customized to meet the needs of your renovation or building project.
Post Construction Cleaning Services in Westchester Cty
Detailed Construction Cleaning
Final Rough & Touch-up Cleaning
Washing All Surfaces
High Dusting & Low Dusting
Vents & Light Fixtures Cleaned
Scrub Floors Tiles
Cleaning Window Sills & Window Frames
Mainkey Services Commercial Cleaning Services
Insured and bonded
No cleaning contract
Transparent pricing
Convenient payment methods
High quality service
Supplies and equipment provided
Flexible cleaning schedule
Detailed walk throughs
Prompt customer service
Timely and professional resolution of any issues
Management access