Commercial Cleaning Mount Vernon
A prospective clients first impression of your business can set the stage for a great experience that they wish to repeat over and over or it might be the last time you have a chance to build a lasting relationship. A dirty or icey sidewalk, a messy lobby or a dusty waiting room creates a long lasting negative first impression that can never be undone. Having your business professionally cleaned by Mainkey Services will ensure that your Mount Vernon business or building always makes a great first impression.
Commercial Cleaning Mount Vernon
Professional Floor Cleaning Mt Vernon
Office Cleaning Mount Vernon NY
Janitorial Services Mt Vernon New York
Call today for a fast cleaning quote 914-233-0210
There is no substitute for experience and knowledge in the commercial cleaning business. The owners of Mainkey Services have over 40 years of cleaning experience serving clients in the Mount Vernon area of Westchester County New York. Mainkey provides commercial cleaning services for a wide range of business types, everything from medical offices to restaurants. Mainkey gives business owners the ability to focus on running their business, knowing that it is clan and sanitized. Business owners and managers that work with Mainkey Services know that their restrooms are clean and their floors are swept and mopped.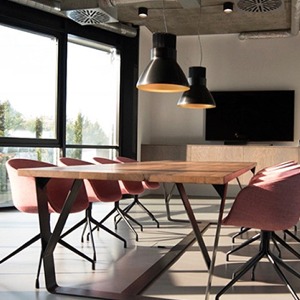 Mt Vernon commercial cleaning by Mainkey Services is fully customizable to meet your unique cleaning requirements. Private offices that do not entertain clients may need as little as a weekly cleaning and in some cases an every other week cleaning schedule will be enough to maintain the desired level of cleanliness and sanitation. It isn't only the frequency of cleaning that Mainkey is able to customize, there are unique cleaning needs generated by the type of building and features within each. Marble floors, bathrooms, break room kitchens, medical offices and auto showrooms all have unique features and vastly different cleaning requirements.
Restaurant Cleaning Mt Vernon NY
School Cleaning Mount Vernon
Medical Office Cleaning Mt Vernon
Food Court Cleaning Mount Vernon NY
Retails Store Cleaning Westchester Cty
Financial Office Cleaning Mount vernon
Church Cleaning Mount Vernon
Mainkey Services Commercial Cleaning Services Westchester County NY
We are fully insured and bonded, we do not require an annual contract, we have up front pricing, you have convenient payment methods, you will always receive high quality service, we always include all supplies and equipment. We want to make it easy and financially attractive for you do do business with Mainkey. We offer flexible cleaning schedule days / nights / weekends, regular communication with detailed walk throughs, timely and professional resolution of any issues, immediate access to Mainkey management.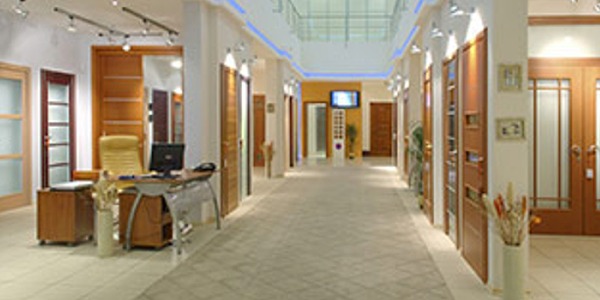 Commercial Floor Cleaning Mt Vernon NY
Clean floors obviously make any business a more desirable Mount Vernon location but they also contribute to the safety and legal liability. Floor cleaning and floor maintenance by Mainkey is a value added cleaning solution that can be easily implemented by any Mount Vernon NY commercial, medical, educational, retail or institutional enterprise. Call Mainkey Services today to receive a competitive floor cleaning estimate that is sure to fit your cleaning budget.
The need for safe floors requires professional cleaning and maintenance that meets the challenge of high traffic Mount Vernon businesses. In Mount Vernon dirt and city grime is tracked into business location everyday. It's just a matter of fact and all business owners have deal with it. Mainkey Services offers a professional floor cleaning service that is a great cleaning value and the best way to economically keep your floors in the best possible condition. Call us today for a comprehensive estaimate that is sure to please.
Floor Stripping and Waxing Mount Vernon NY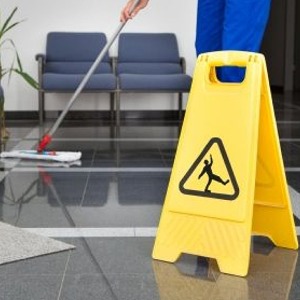 Professional cleaning usually includes reular floor stripping and waxing depending on the flooring surface. Stripping and waxing starts with thoroughly removing the dirt, grime and the old failing wax finish. The floor cleaning professionals at Mainkey always use environmentally save floor stripping products that have long term green cleaning environmental benefits. Mainkey also uses state of the art floor cleaning equipment that reduced time without sacrificing the quality of our work. New floor wax gives building and business owners the fresh appearance that is inviting to Mount Vernon clients and a great representation of a successful business.
Grout Cleaning Mount Vernon
Cleaning and maintaining floors that have grout requires special attention. Once the grout has been thoroughly cleaned and is free of the dirt, grease and grime that cause ugly discoloration, the grout is ready to be sealed. Grout sealing after cleaning keeps it looking great with just some basic moping as part of a routine floor maintenance program from Mainkey Services.
Vinyl Floor Tile Cleaning Mt Vernon NY
The Mainkey floor cleaning process starts with a personal inspection and written evaluation of the entire floor area.
Inspect for any needed floor repairs
Sweep & mop and wax floors as needed
Use green cleaning environmentally safe products
Use state of the art floor cleaning equipment
Apply new wax in thin coats for best results
Natural Stone Floor Care Mount Vernon NY
Natural stone floors such as granite, marble, sandstone and slate can be restored to like new by the Mainkey flooring professionals. Damaged or uneven areas can be replaced or honed smooth and flat again. Stone tile that is beyond repair can be professionally replaced. In many cases stone flooring that has dulled or is scratched may be professionally honed and polished to a like new appearance. Mainkey has a team of flooring professionals that are fully capable of handling all of your flooring maintenance, call or email today for a fast service quote.
Marble floor cleaning and maintenance
Granite floor cleaning Mt Vernon
Travertine tile maintenance NY
Slate floor cleaning Mount Vernon
Professional Office Cleaning Mount Vernon NY
Mainkey Services provides professional office cleaning for clients in Mt Vernon New York. With Mainkey Services clients have a single point of contact for all of their cleaning, janitorial and maintenance needs. The professional staff at Mainkey can clean and maintain everything from light fixtures to entry way floor mats and everything in between. Cleaning and maintaining a single Attorneys office or an entire 5 story office building from top to bottom in well within the scope of services that Mainkey is capable of providing at a great cleaning value.
Call today for a fast cleaning estimate 914-233-0210
Professionally cleaning by Mainkey can include all restrooms, foyer. waiting room, offices and break room from top to bottom, whatever you need. Your office staff and clients will both appreciate and benefit from a regularly cleaned and sanitized environment. Boosting employee attendance and productivity and at the same time presenting the best possible business image to clients is a win win for any business.
Dusting everyting from light fixtures to baseboard
Vacuuming all carpet areas
Sweeping and damp moping solid floors
Restroom disinfecting
Recycle and trash removal
Computer and equipment cleaning
Green product cleaning specialists
Restroom Cleaning and Sanitizing MT Vernon New York
Commercial restroom cleaning services by Mainkey are a great way to ensure your bathroom spaces remain in clean and sanitized condition. Mount Vernon commercial restroom cleaning by Mainkey Services can take care of your restroom cleaning from floors to light fixtures. We always includes the thorough cleaning and disinfecting of all toilets, sinks, water and soap fixtures as well as hard to reach and hard to clean areas. The success of any business hinges on what customer or clients think. The condition of every space including its bathrooms, makes an immediate and lasting impression. Call Mainkey Services today for a comprehensive cleaning estimate that is sure to delight.
Exterior Cleaning / Power Washing Mount Vernon
First impression are the most important. By ensuring the outside appearance of your building always looks great you can be sure of a great first impression. The prompt removal of graffiti and regular cleaning will extend the life of your building while enhancing your business. Grounds, walkways and parking areas can also be enhanced with proper cleaning and safety inspections.
Parking Lot Cleaning
Sidewalk Cleaning
Siding Power Washed
Windows and Doors Cleaned
Exterior Building Cleaning Services
Mount Vernon Post Construction Clean Up
Construction dust and debris can be a nightmare to clean up especially during an ongoing project. Let Mainkey Services stay on top of the clean up with a regularly schedule service.
Call us today for a fast cleaning quote 914-233-0210