Commercial Cleaning Services
Mainkey Services Corp. specializes in janitorial & commercial cleaning service .We recommend different programs for Commercial. We believe that our trained professional Commercial cleaning services can provide you with a consistent high level of all Janitorial services Atlanta GA, Cleaning service Albany GA, Janitorial service Augusta GA, Commercial cleaning services Athens GA, Office Cleaning Savannah GA, Commercial cleaning services Macon GA, Janitorial services Columbus GA.
We know how important it is to have a clean and tidy working environment. That's why we recruit all staff to meet the high standards we know you seek.
We offer professional janitorial & office cleaning daily and night basis for most types of commercial cleaning premises. Mainkey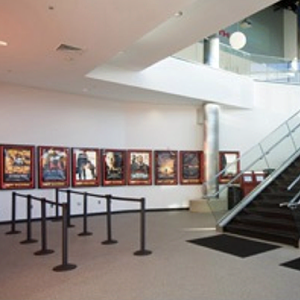 Services Corp. for medium or large size offices within the Puget Sound area, and we specialize in contract work for restaurants, shops, office building, factories, condos, leisure centers, schools, Hospital, Medical office, mall, colleges, Hotel, We manage a variety of sites from those requiring one Janitor up to those requiring 15 or more Janitors.
For no obligation quotation please contact us on Mainkey Services. Corp. A representative of will visit your premises and provide you with a detailed specification and quotation for your individual site. We have the expertise and the experience to provide a Complete Office Cleaning services, taking charge of all your Commercial cleaning services.
The Mainkey Services. Corp to all staff maintains building lobbies, entrances, employee rest areas, conference rooms, training rooms and office areas. Our staff is trained, committed and focused. Reporting malfunctions of fixtures and equipment to the appropriate personnel is part of our training. Also, we are sensitive to building security and access procedures.
Office cleaning includes, but is not limited to, the following:
Empty trash receptacles.
Dust furniture, picture frames, window sills and other horizontal surfaces.
Clean partition glass and mirrors
Mainkey Office Cleaning Services
Programs commonly entail the following services, but our office cleaning services are always designed around your company's particular janitorial Services needs:
Restroom cleaning and disinfecting
Trash gathering, collection, removal and recycling
Stair and elevator cleaning
Sweeping, mopping and polishing of floors
Entrance, reception area and foyer cleaning
Wipe and disinfect doorknobs, telephones and light switches
Kitchen and lounge area cleaning including sinks, countertops, microwaves, toasters, and refrigerators
Horizontal surface dusting
Floor dusting, wet mop and machine scrubbing
High dusting
Stripping and refinishing
Air condition vent cleaning
Sanitizing all lavatory fixtures, sinks, partitions, walls, etc.
Vacuuming
Window washing and blind cleaning
Cleaning of light fixtures, baseboards, millwork, etc.
Porta potty cleaning
Business owners have a mighty task of running their businesses and we try to remove a headache or two from their already full plate.
Bathrooms, Social and Common areas are a major focus of our concern. Think of it as using a sniper rifle instead of a shotgun. Our experienced, highly qualified staff gets the job done right the first time – transforming your office into a more productive environment for your staff to achieve a higher level of performance.
Mainkey service provides superior commercial cleaning service office cleaning services to a wide range of facilities including: office buildings, medical facilities, daycare centers, schools, sidewalk churches, retail shops, auto dealerships, industrial sites, government facilities and much more.
As a part of our office cleaning services, we will report malfunctions of fixtures and equipment to the appropriate personnel. Our committed and professional staff is also sensitive to building security and access procedures.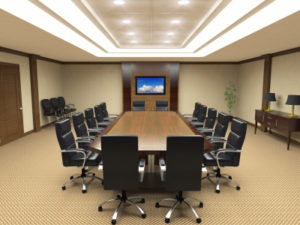 New York Office Cleaning Services
Empty all receptacles and replace liners
Dust furniture, picture frames, window sills, other horizontal surfaces
Spot clean walls, light switches, chairs, and doors
Vacuum and damp mop hard surfaces and resilient floors
Clean entrance door
Vacuum upholstery
Spot clean carpet (as needed)
Vacuum all carpeted areas
Proper position furniture
Breakrooms / Kitchens:
Empty all receptacles and replace liners
Clean / sanitize microwaves
Spot clean and sanitize outside of cabinets
Clean / sanitize sink and counter tops
Clean / sanitize tables and chairs
Spot clean walls
Refill and clean paper and soap dispenser
Vacuum and damp mop hard floors
Restrooms:
Empty all receptacles and replace liners
Clean / sanitizes and refill paper and soap dispensers
Clean / sanitizes all fixtures (toilets, urinals, faucets, counters
Spot clean / sanitize walls and partitions
Vacuum and damp mop/sanitize floors
Office cleaning services may vary depending on the specific needs of each client. Custom cleaning services outside of the above scope of work can be arranged.
Retail Commercial Cleaning Services
Your standards and expectations are high when it comes to the cleanliness of your business, but Mainkey Services. Corp standards and expectations are even higher. Mainkey Services Corp. will leave your place of business unblemished, from carpets to fitting office, to doors and windows, your definition of clean will never be the same.
Our professional staff is experienced in providing retail commercial cleaning services for:
Indoor malls
Free standing retail locations
Outdoor shopping centers
Food courts
Retail Commercial Cleaning service/ janitorial services
Remove debris from landscape pots and planter
Sweep and clean entrances
Clean / sanitize and remove smudges from entry door glass
Clean and polish entry handles, sills, doorplates and metal rim
Dust and clean baseboards, ledges and exit signs
Clean glass, wood or metal doors, and doorjambs
Empty ashtrays and clean sand urns, fill sand as needed
Clean and sanitize water fountains
Spot clean and vacuum carpets
Sweep / sanitize dust mop and damp mop floors
Complete floor care, including stripping, sealing, waxing and burnishing
Report burned out lights to management and replace as needed
Restroom cleaning and sanitization
Pressure washing
Floor maintenance
Secure all doors and turn off appropriate lights upon completion of work.
Retail commercial cleaning and maintenance services may vary depending on the specific needs of each client. Custom cleaning services outside of the above scope of work can easily be arranged.
Commercial Cleaning Services Nationwide
Commercial cleaning company serving clients across the USA. Call for a money saving quote today!